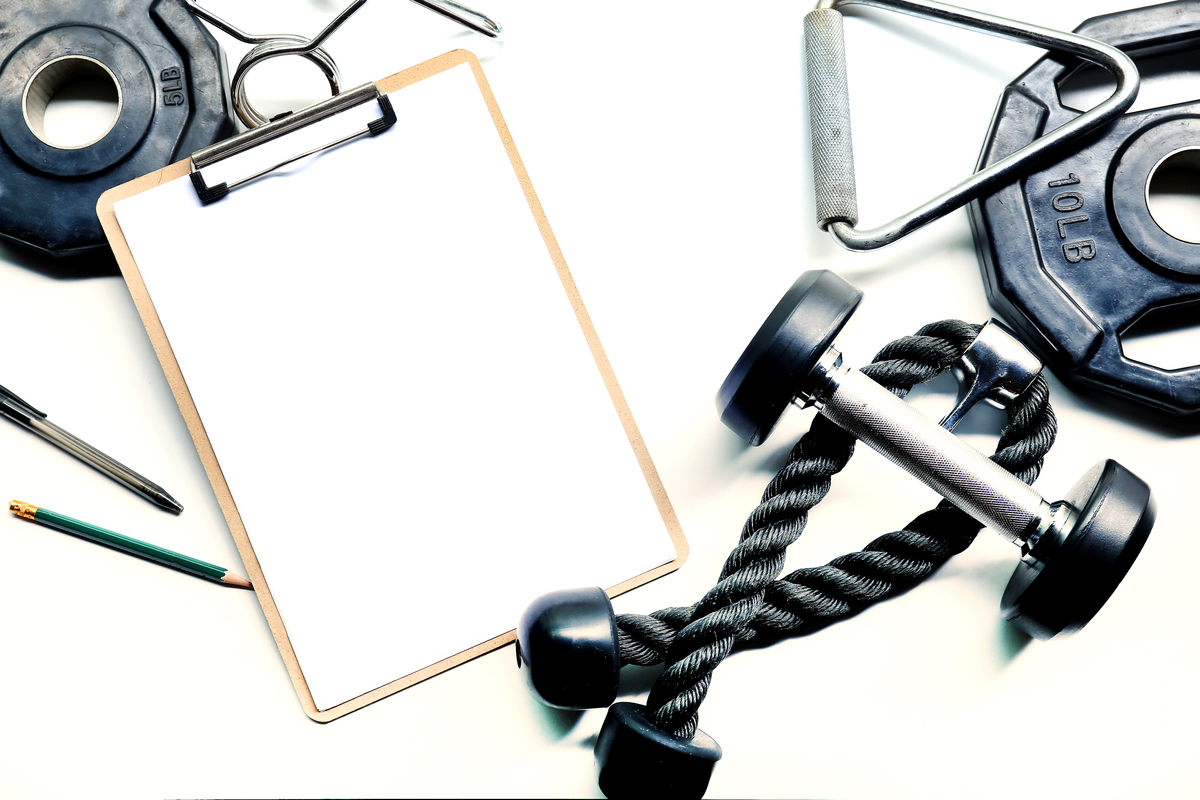 01
Our Education
The National Personal Training Institute is a Personal Training Integrative Educational Platform, meticulously designed to give you the knowledge, awareness, and networking needed to thrive in the health, wellness and fitness industries. Our educational programs will help you challenge conventional thought, and grow an open, crafted, success-geared mind, that is needed in helping clients achieve their individual goals. Unlike other on-line certifications, we raise the bar by offering hands-on/practical/integrative instruction which makes a more competent and confident fitness professional. We help you define your niche and refine your skillset to achieve targetable and sustainable results. Education is paramount in giving you the foundation necessary to become great! Don't shortcut your career when that career has people entrusting you with their health, lives, and family members.
You owe it to yourself to be your best. Get educated from the best!
The National Personal Training Institute is a community of health, wellness and fitness leaders globally. This community strengthens with each student and alumni's expertise and knowledge. Our students' interests and experiences are valued, acknowledged and make us who we are today. Our educational platform is designed for those looking to better their own lives and enter the field as a professional to better the lives of others. Join us in making a difference
Our Values
Mission Statement: The National Personal Training Institute is committed to providing the highest standard of education to each student by:
1. Making your experience hands-on/practical and integrative into real-world situations
2. Ensuring an Instructor-Student Relationship
3. Bringing meaningfulness and relatability into all lessons
4. Helping you adapt the new information acquired into your authentic voice
We seek to prepare all of our students to enter the workforce and contribute positively throughout the fitness, health, and wellness industries immediately. We do this by focusing on each student's needs and helping them succeed each step of the way, while not simply adopting our message, but finding theirs. Don't settle for good, be great!
Institutional Philosophy: To provide our students with the most qualified instructors and authors that have crafted our curriculums to help instill each student with the:
1. Practical skills necessary to be comfortable within any gym or fitness environment
2. Foundational principles while challenging conventional thought
3. Growth of an open, crafted, success-geared, and authentic voice
These are all necessary qualities that our alumni adapt into practice to give the personalized attention needed to help their clients achieve their individual goals. At the National Personal Training Institute, we believe in empowering our clients so they can find the knowledge acumen and develop the awareness to listen to their bodies. Ultimately allowing clients to find the passion and ritual to live a lifestyle full of energy, motivation, positive relationships, lifestyle decisions, while living a healthy life. To accomplish this goal, we have created the standard in fitness, health and wellness educational practice.
Let's help people thrive and not just survive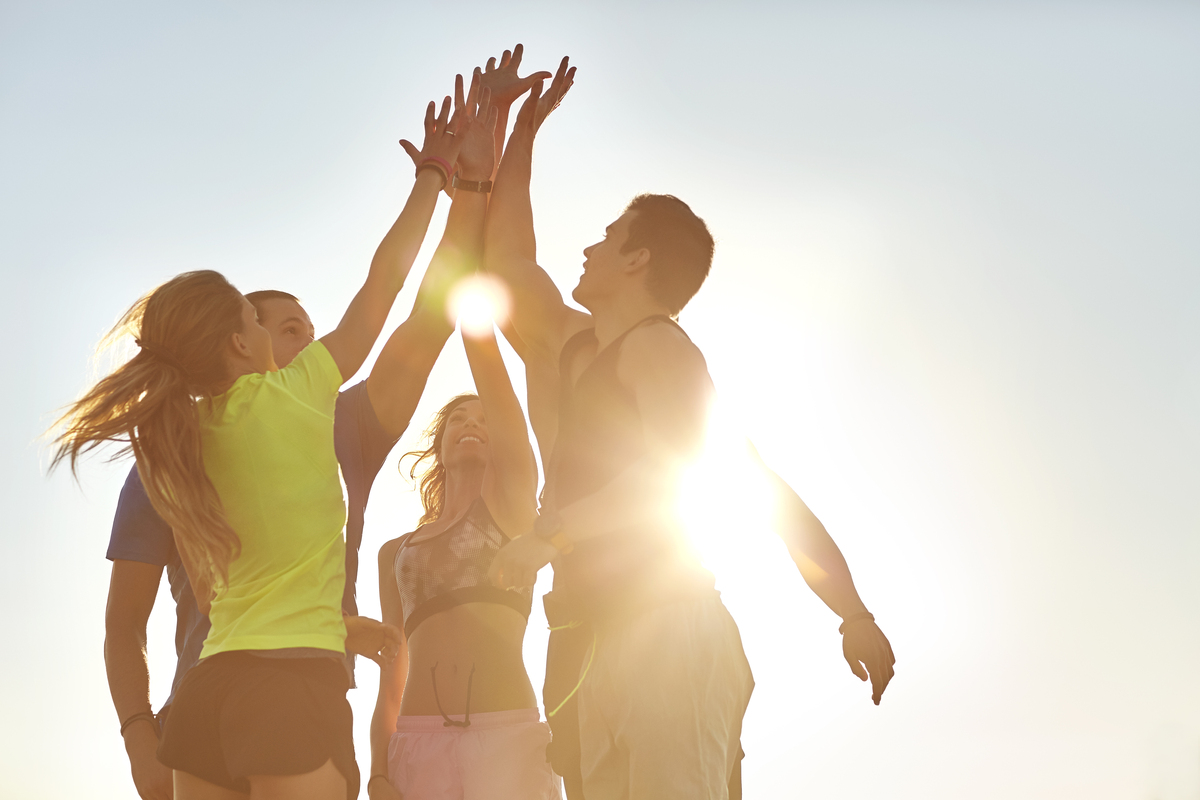 02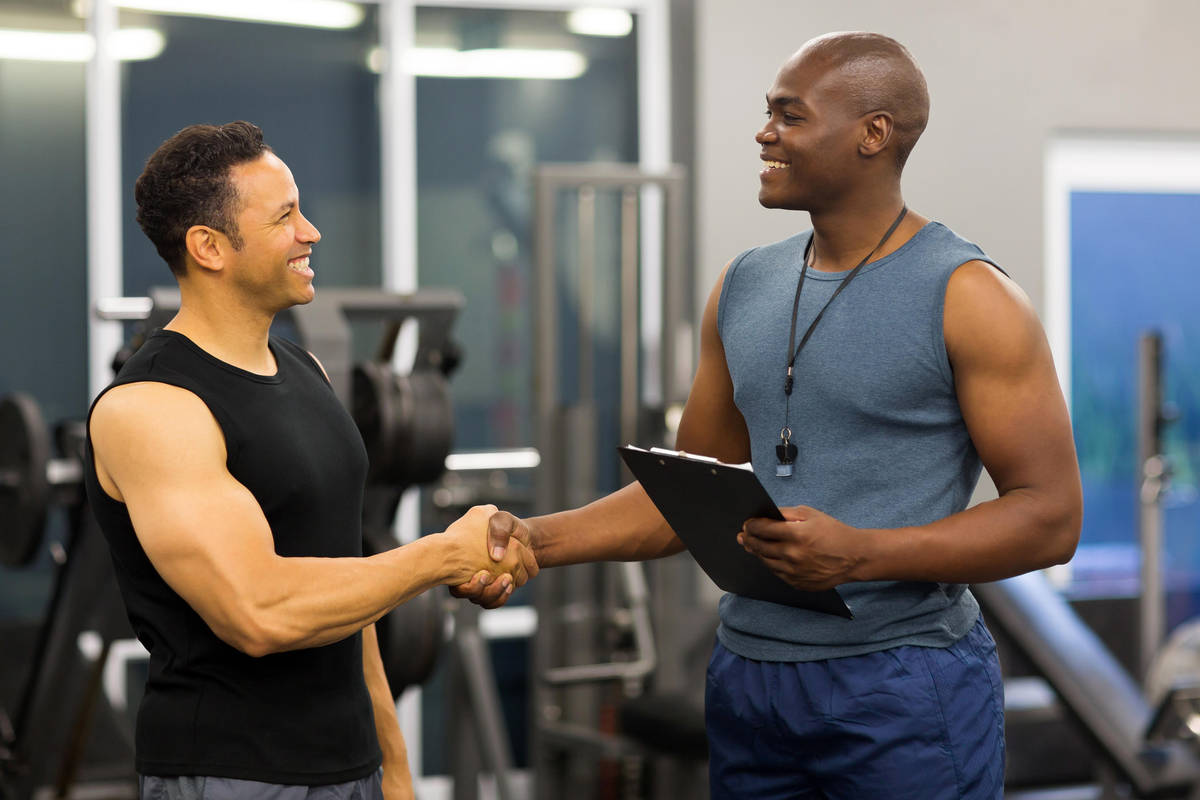 03
Our Mission
Objectives: The National Personal Training Institute Diploma Program, Personal Training Certification (CPT), Continuing Education Unit (CEU) Portal, and Memberships are designed for individuals who are seeking to pursue a career in personal training, corporate wellness, strength and conditioning, life coaching, or nutritional consulting. The knowledge and skills learned by our students will grant them the advantage needed to shine within the fitness, health and wellness industries.
"The NationalPTI Certification is more than just a Certification, it is an educational advantage.
It is what seperates the employees from the professionals."
The National Personal Training Institute will meet its global objective by:
Accepting Diploma students without discrimination to race, color, gender, age, physical disability, religion, national origin or sexual orientation.
Providing all Diploma and Certification (CPT) students with a student handbook prior to entering the program that explains the history of the program, its mission and philosophy, and describing all requirements, all costs and the expectations of the program and the student.
Utilizing a comprehensive curriculum that is reviewed and revised periodically to reflect an up-to-date standard within the fitness, health, and wellness industries.
Providing a clean, safe and well-equipped environment that is conducive for optimal learning.
Providing an industry-leading Continuing Education Unit (CEU) Portal and Memberships. Authored by the instructors of our diploma and certification programs ensures our courses are sound, designed for learning, practical and precisely geared to meet the needs of the client and athlete.
We are an independent institute, not sponsored by businesses or agencies; therefore, we can provide a wide spectrum of ways to help you help your client or athlete achieve their goals.
Why The National Personal Training Institute?

We believe that students need to be taught how to adapt foundational knowledge of the human body and principles of training. Along with the skills coming from previous education and experiences, and meshing that into your own business practice. Adapting means that you take what you have learned and make it your own and through the process, you find your own authentic voice.
Something you stand behind with pride and passion while creating your identifiable brand and stamp on the industry. Something that works with your demographic and space. Ultimately giving you confidence to be relatable to your clients and bring meaningfulness to your training. If you think about it, this is the exact opposite of adopting textbook knowledge into a standardized test just to receive a passing score. Yes, we all need to check off a box in becoming a Certified Personal Trainer, but why not do so with a model that helps you succeed at the highest level along the way. We stand by this model. Our students put in the extra mile through hands-on activities throughout the course. That one extra mile pays dividends throughout their careers. We have taken the best of the best, from the best of the best in the industry, to create the National Personal Training Institute's Certification (CPT) Personal Training program. The Online CPT is a 100-hour Theory curriculum that supports learning anywhere you can tap into the internet. You start your training with becoming business savvy. This trains you to navigate through the health, wellness, kinesiology, and biomechanics curriculum looking through a business lens which helps you create your brand and business vision. This is arguably the most important aspect to being successful in the Fitness Industry, yet this education is usually left for the last chapter or two, or left out entirely.
Our Story
The National Personal Training Institute may have started as just a concept, but now it is larger than life and starting to span all four corners of the globe.
Gene McIlvaine, a dynamic and innovative dreamer, took a picture of a vacant room for lease and shot it over to his friend. He said, "This is going to be a Massage School" …and that is exactly what happened. In the early 80's he brought his dream to life. A few years into growing his massage schools and falling in love with what Post-Secondary Education can bring to an individual's life, he expanded his vision and started The National Personal Training Institute.
Brick and mortar schools started popping up in almost every major metropolitan area across the nation. Hundreds of students were graduating per year from these locations, and the National Personal Training Institute began changing lives on an exponential level. It quickly became the place where sought-after fitness professionals were bred.
The National Personal Training Institute is the first and largest educational program of its kind. It continues to raise-the-bar in the fitness industry and has expanded its educational reach by offering Continuing Educational Units (CEUs), on-going Community Support Memberships, as well as a hybrid of the popular diploma program called the National Personal Training Institute Personal Certification (CPT). It combines the second-to-none, hands-on personal training education with an online, interactive study program. This program was designed for the person who isn't fortunate enough to live near one of our Diploma Programs and is a busy individual that refuses to sit idle and who demands a top-notch education for their continued growth and success.
We have it all.
Gene McIlvaine's dream of changing lives one student at a time has grown exponentially around the globe. We are now a culture, a community, a movement of like-minded individuals supporting each other in their quest to greatness.
From dream to reality, we are THE National Personal Training Institute!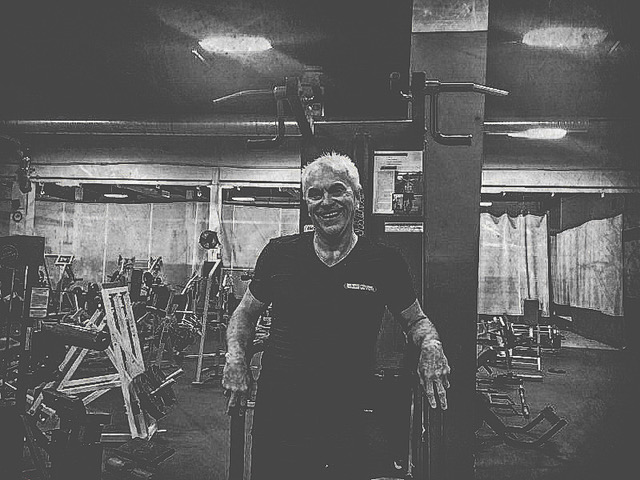 04